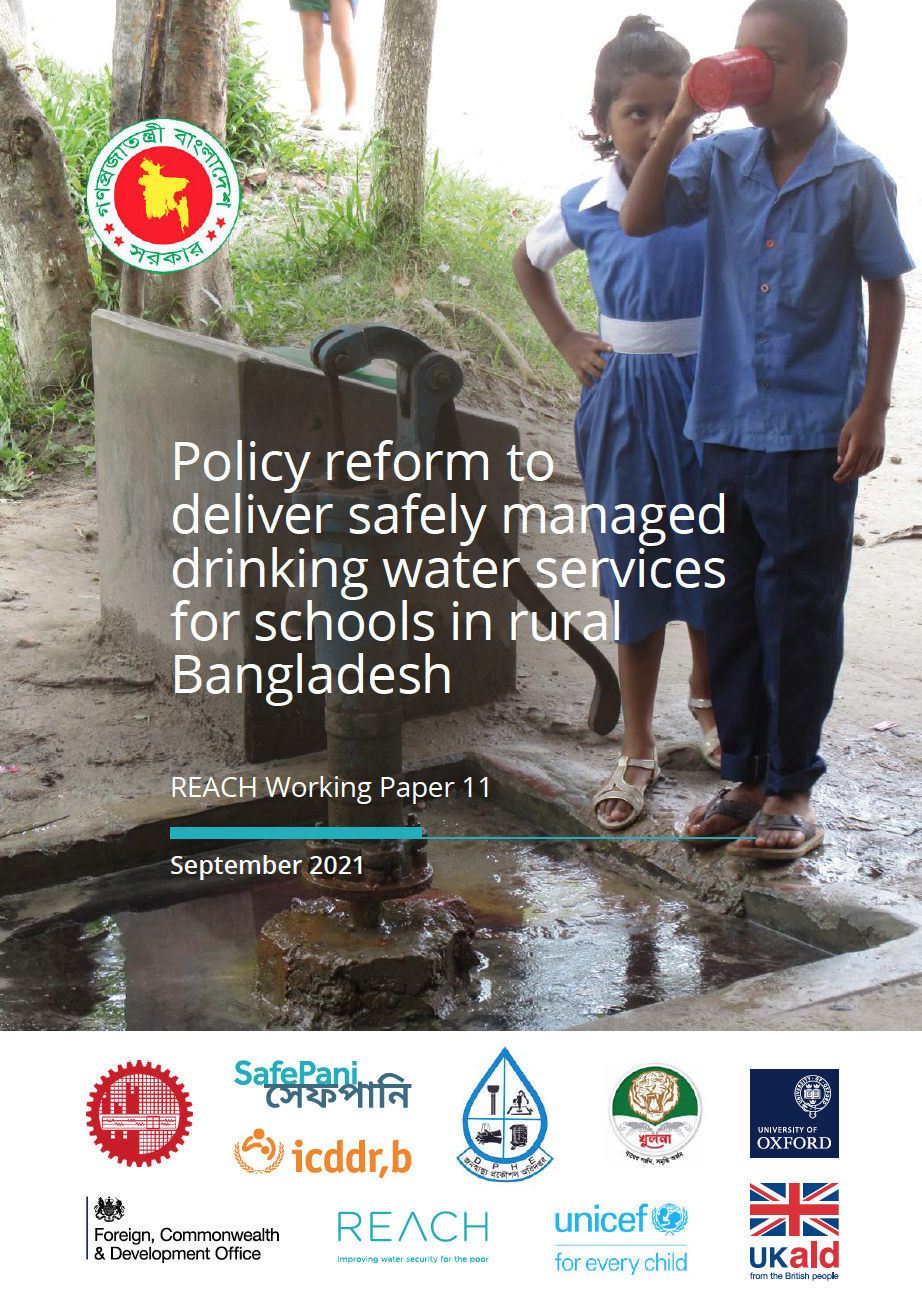 Authors: Alexander Fischer, Robert Hope, Patrick Thomson, Sonia Ferdous Hoque, Mohammad Monirul Alam, Katrina Charles, Nassim El Achi, Saskia Nowicki, Syed Adnan Ibna Hakim, Md Sirajul Islam, Mashfiqus Salehin, David Bradley, Muhammad Ibrahim, Md Emdadul Hoq Chowdhury
This report draws on research from 150 primary and secondary schools in Chandpur district to analyse the status of drinking water services, in terms of access, quality, quantity, functionality, and costs.
The work is complemented by a sister-study in coastal Bangladesh, and informed by the recent national water quality assessment (BBS/UNICEF, 2021), which contributes to the design of the SafePani model. The SafePani model aims to provide safe drinking water services for all in rural Bangladesh through reforms in three areas – institutional design, information systems and sustainable finance. Institutional reform can aim to clarify roles and responsibilities allocated from national to local levels.
Kelly Ann Naylor, Associate Director, Water, Sanitation and Hygiene (WASH) Section, Programme Division, UNICEF
'Our partnership with REACH recognises science has a critical role in designing and delivering effective policy and improving practice on the ground.'
Stay in touch
School of Geography and the Environment
University of Oxford
South Parks Road
Oxford, OX1 3QY