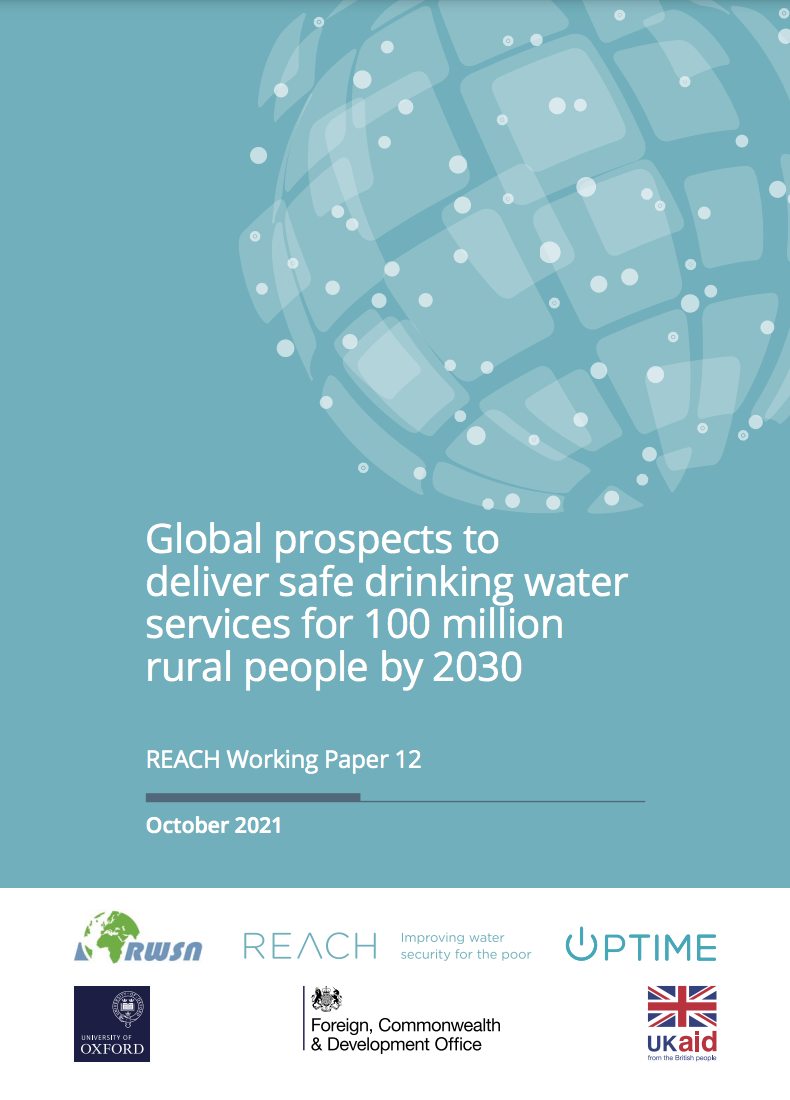 Authors: Kristina Nilsson, Rob Hope, Duncan McNicholl, Saskia Nowicki, Katrina Charles
The climate crisis and global pandemic have accelerated the urgency of providing safe drinking water services around the world. Global progress to safe drinking water is off-track with uncertain and limited data on the extent and performance of rural water service providers to inform policy and investment decisions.
This report documents a global diagnostic survey to evaluate the status and prospects of rural water service providers from 68 countries. The service providers describe providing drinking water services to a population of around 15 million people through over 3 million waterpoints.
Kelly Ann Naylor, Associate Director, Water, Sanitation and Hygiene (WASH) Section, Programme Division, UNICEF
'Our partnership with REACH recognises science has a critical role in designing and delivering effective policy and improving practice on the ground.'
Stay in touch
School of Geography and the Environment
University of Oxford
South Parks Road
Oxford, OX1 3QY